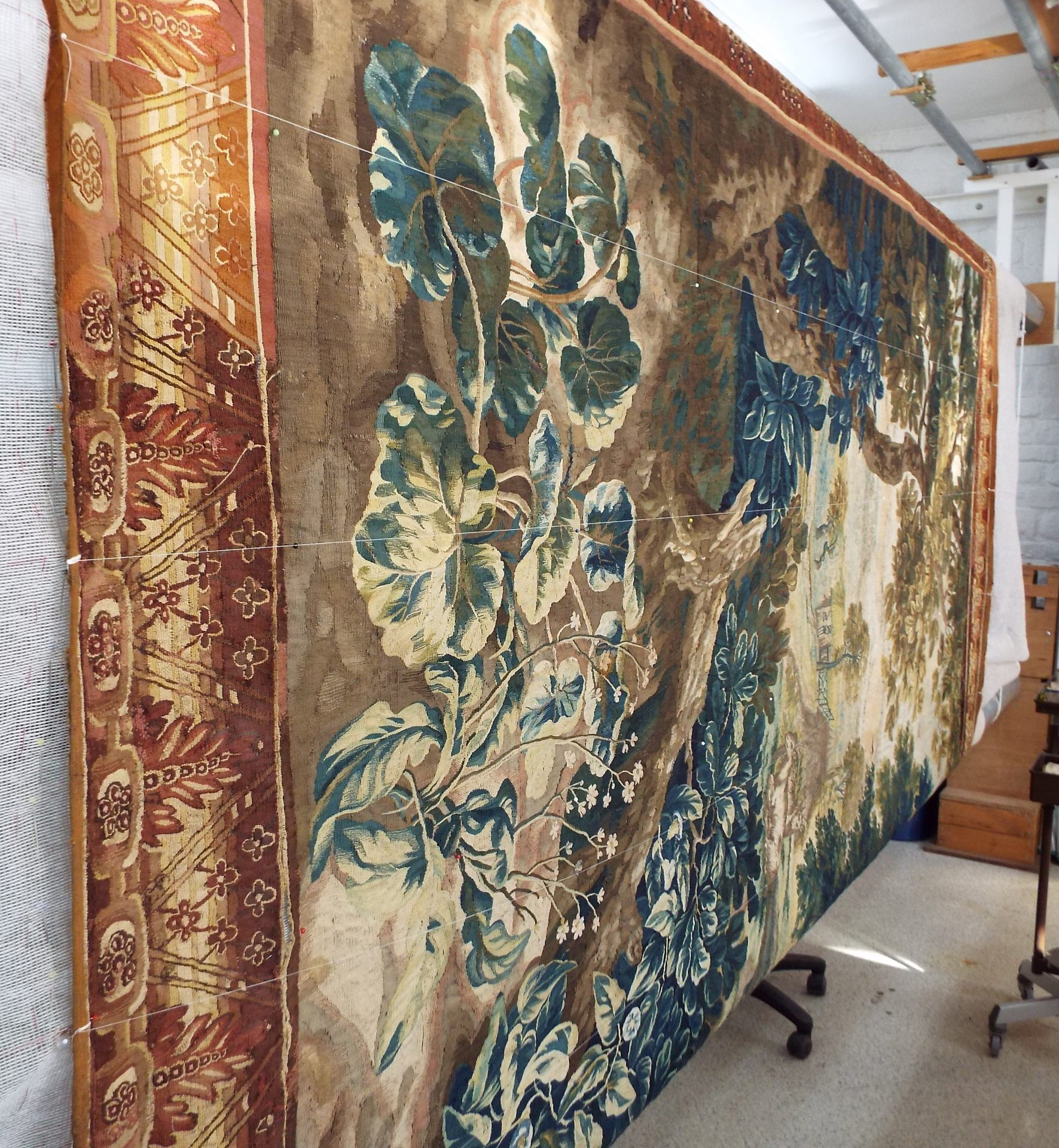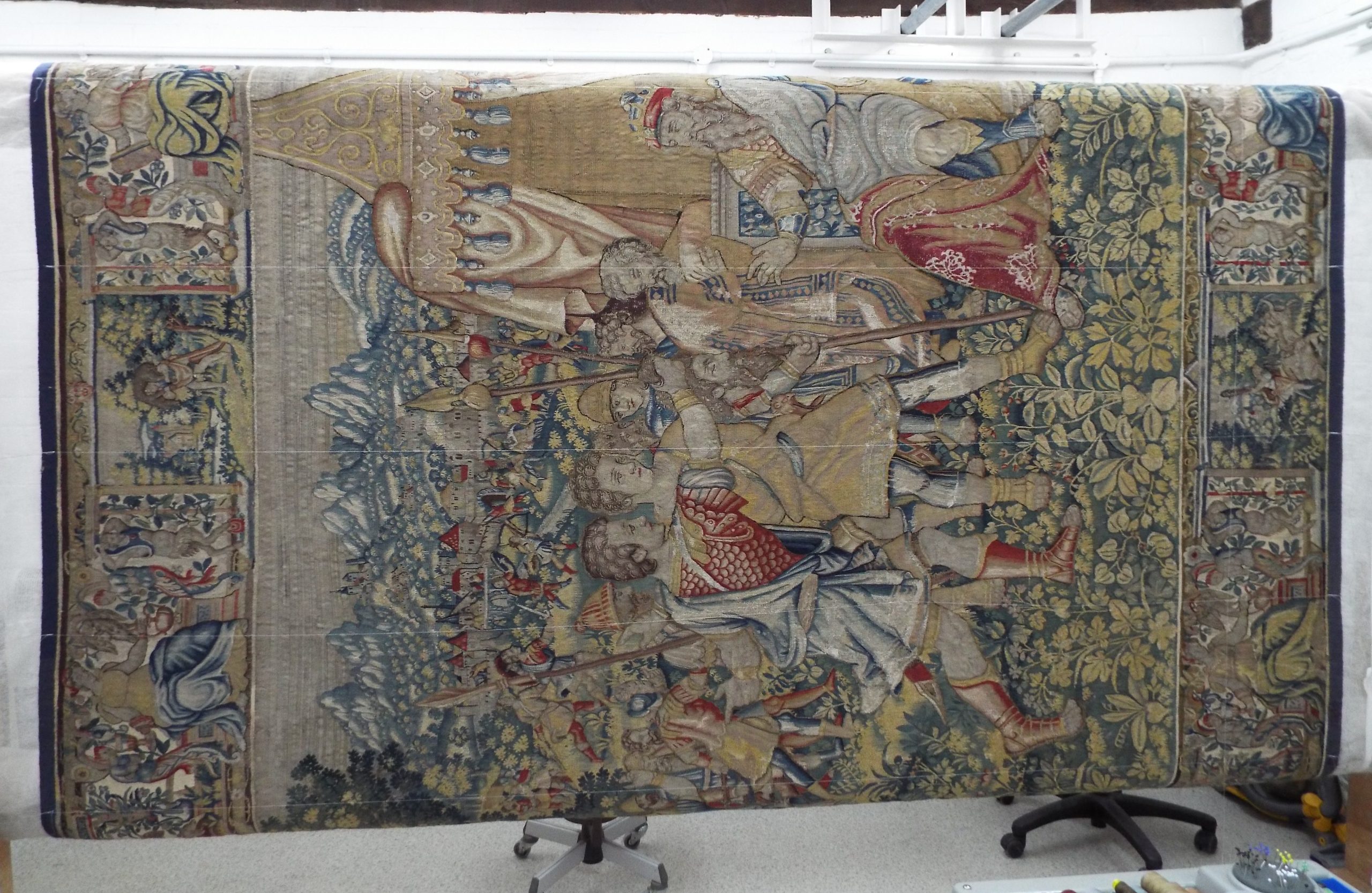 We offer two tapestry services.
A faster and more affordable option using an upright loom and a polypropylene support, which has been used by the managing director for over 50 years.
We also offer a more traditional method on a horizontal loom, using a linen support and full conservation stitching.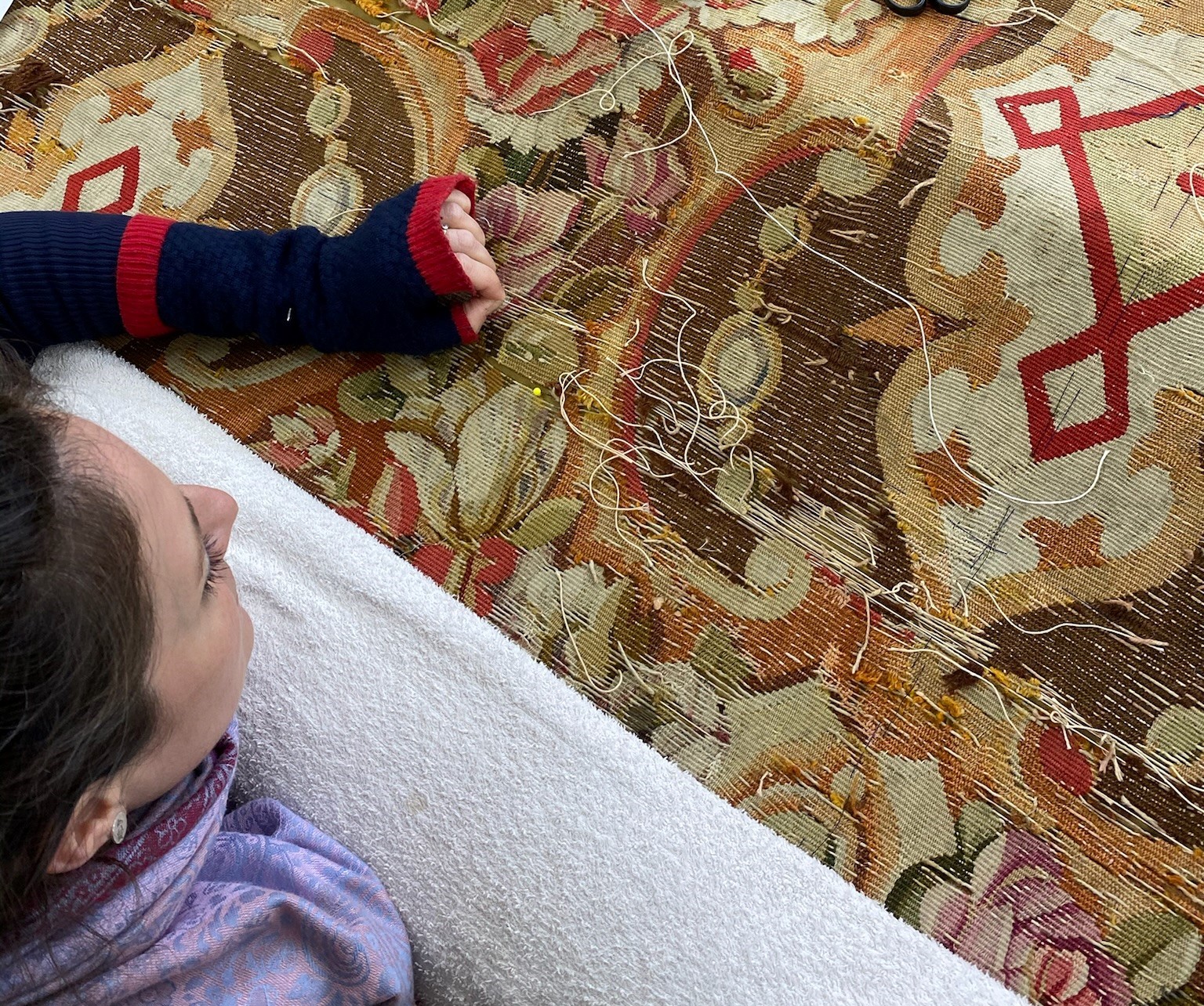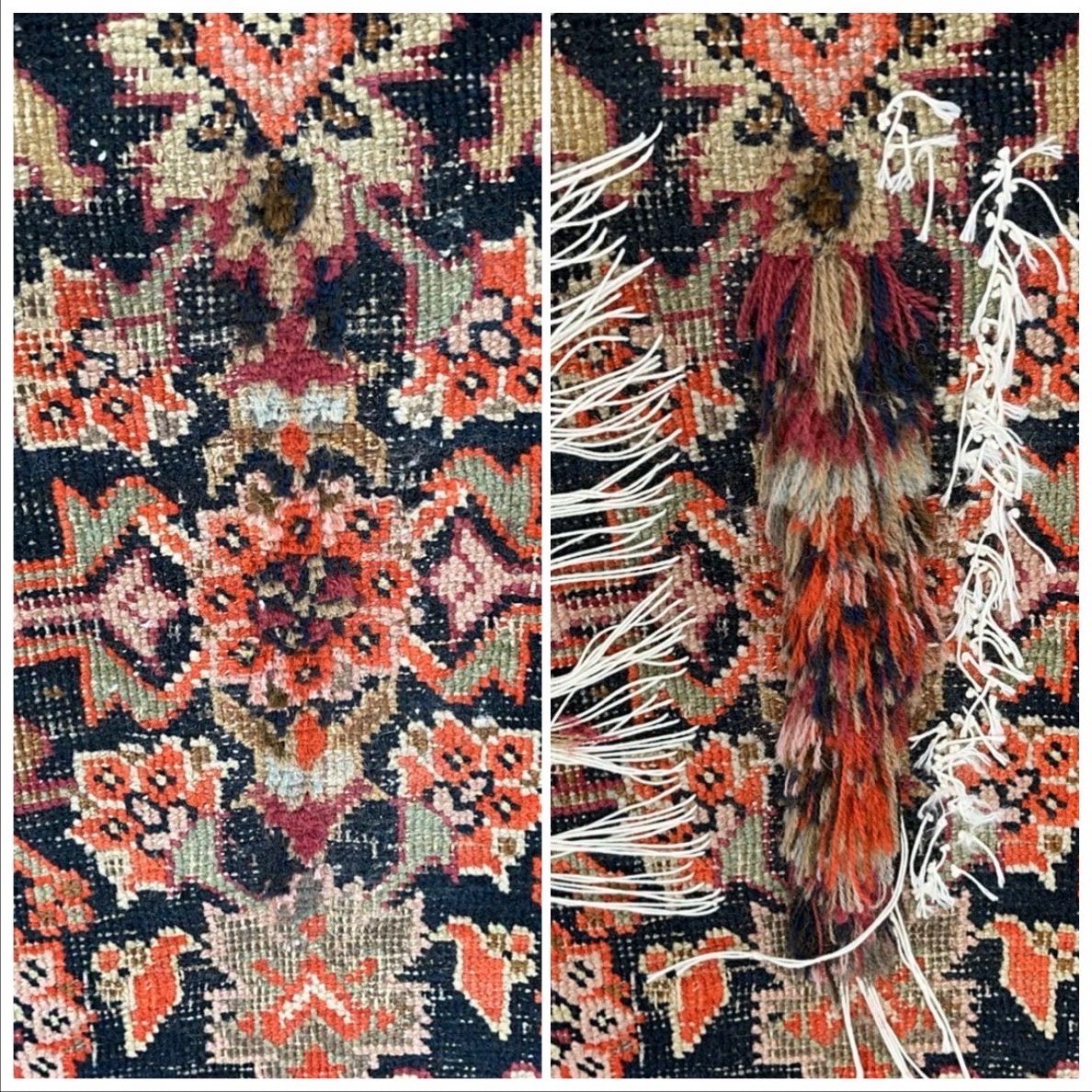 The Landi Company offers conservation for woven and tufted rugs and carpets, both large and small. This includes re-warping, reinstating missing pile, and lining.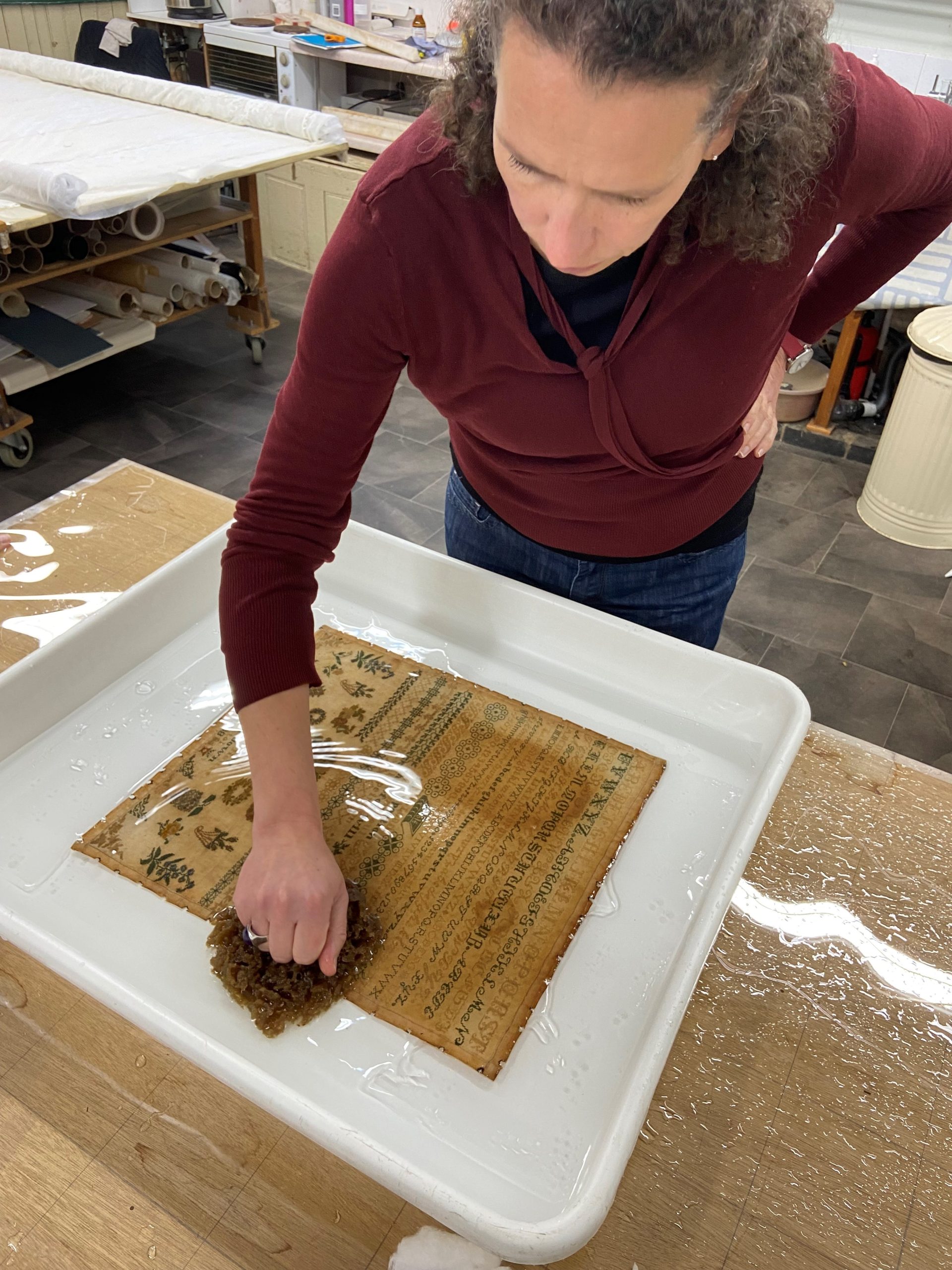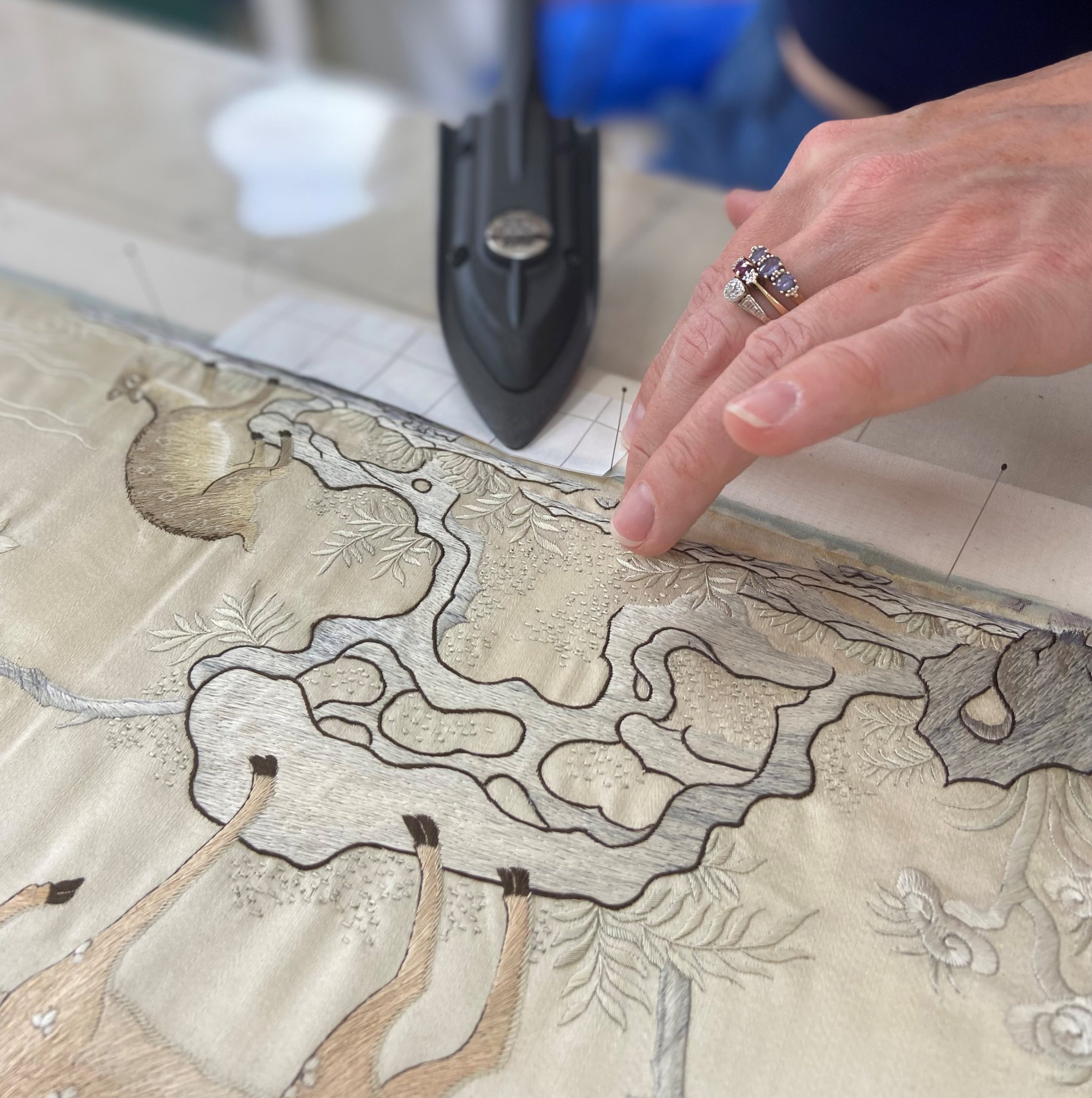 Embroideries, including samplers, can be worked on in our studios, and our services range from wet cleaning, to stitched conservation, to adhesive treatments. Mounting embroideries onto custom-made padded boards is available upon request.
Costume and Costume Accessories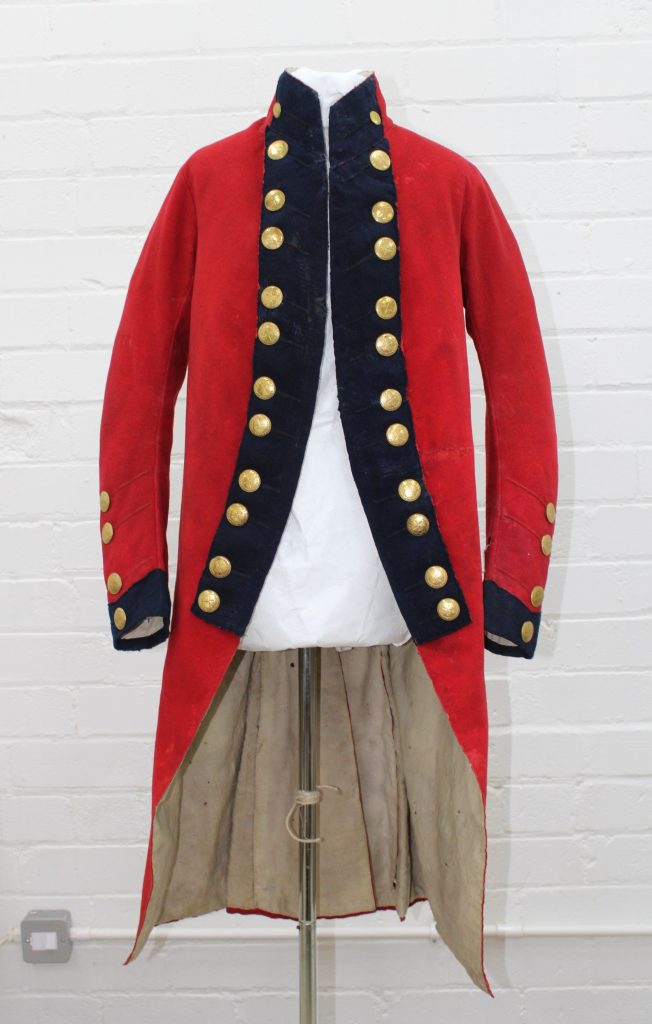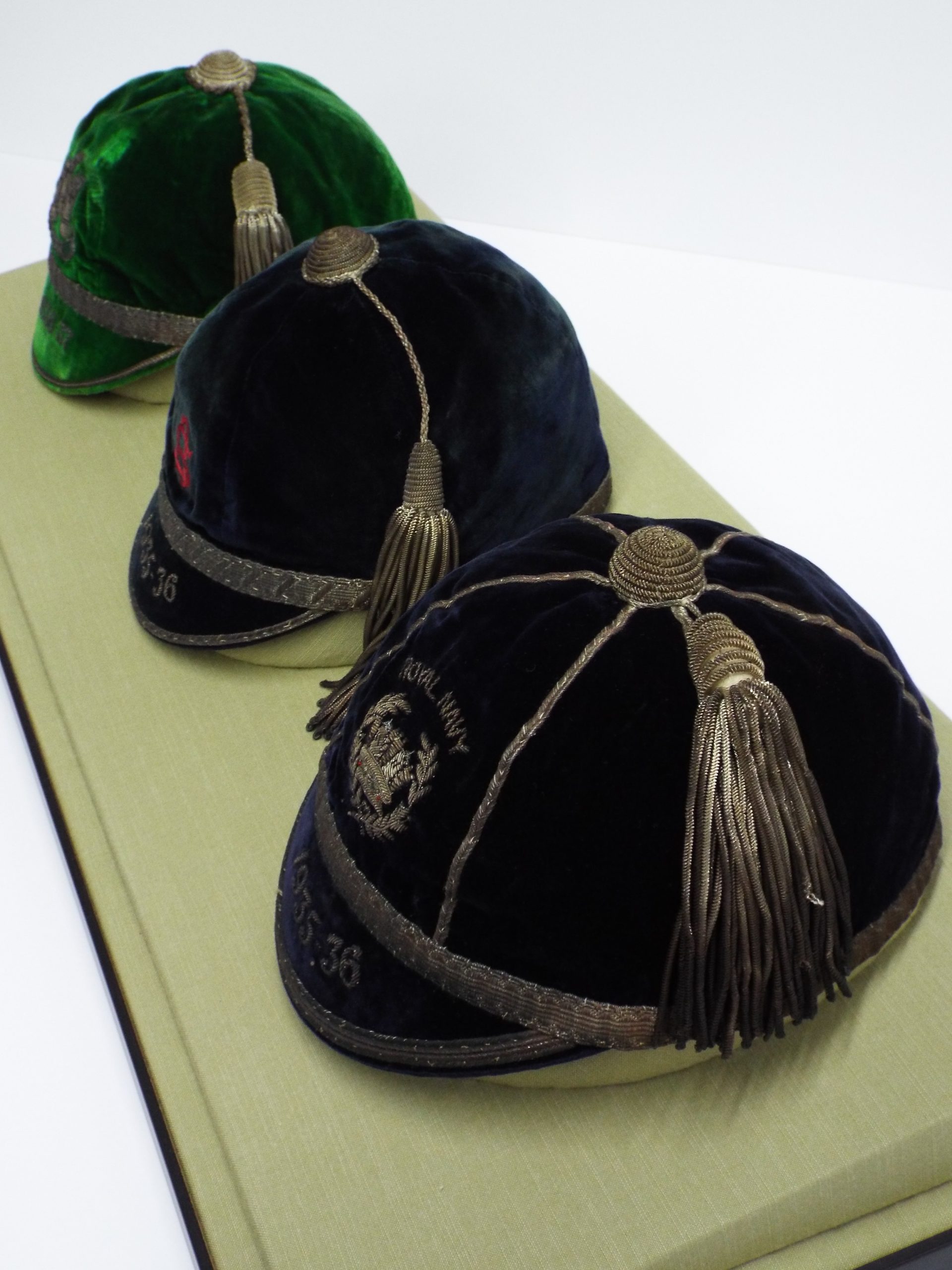 Conservation and mounting is available for both costume and accessories. We provide advice for display and storage, as well as preparing costume for display.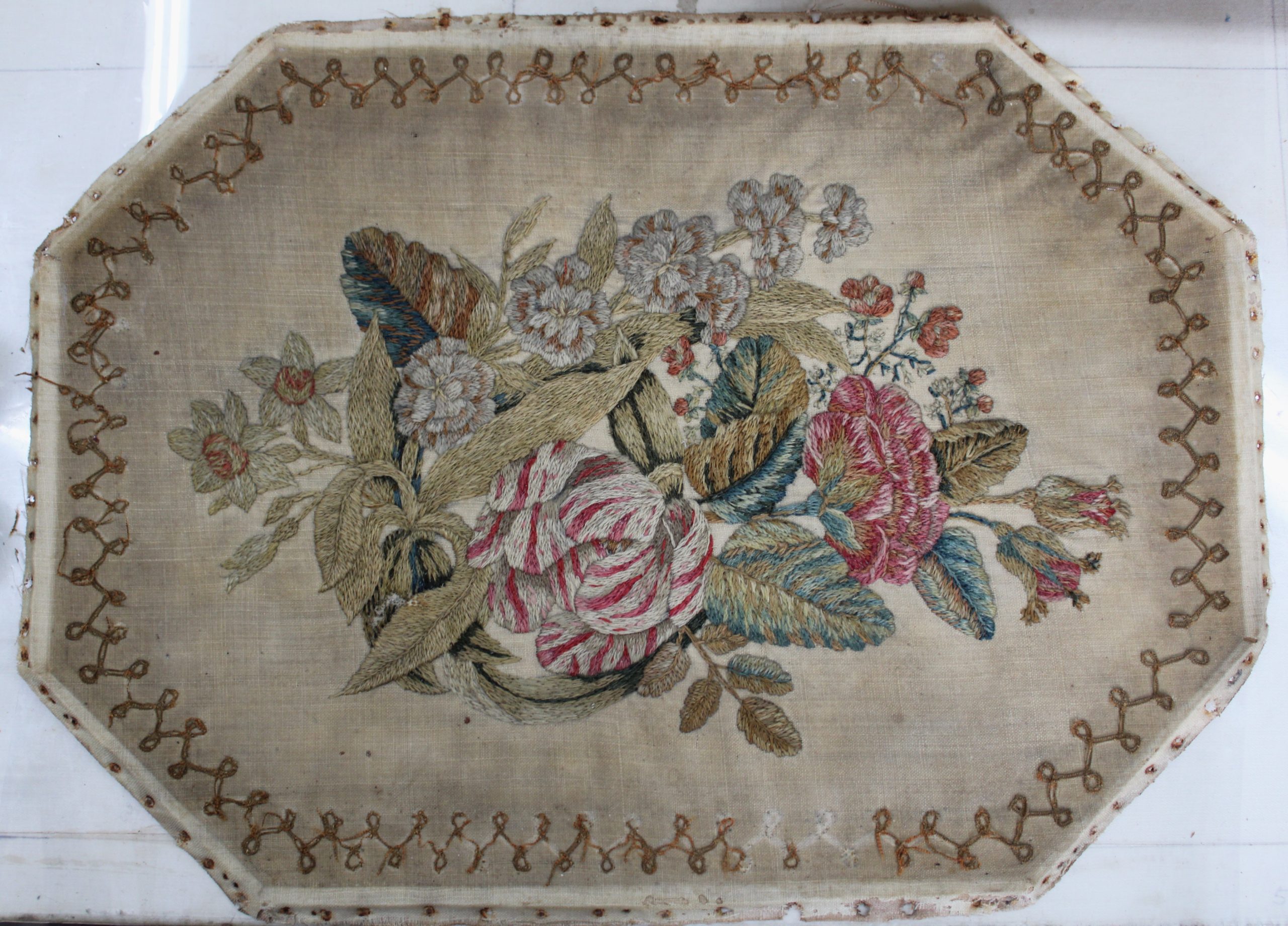 Soft furnishings can include curtains and cushions, pelmets, firescreens, bedspreads, tablecloths, wall hangings and more. Treatment is assessed on an individual basis, so please enquire for more information.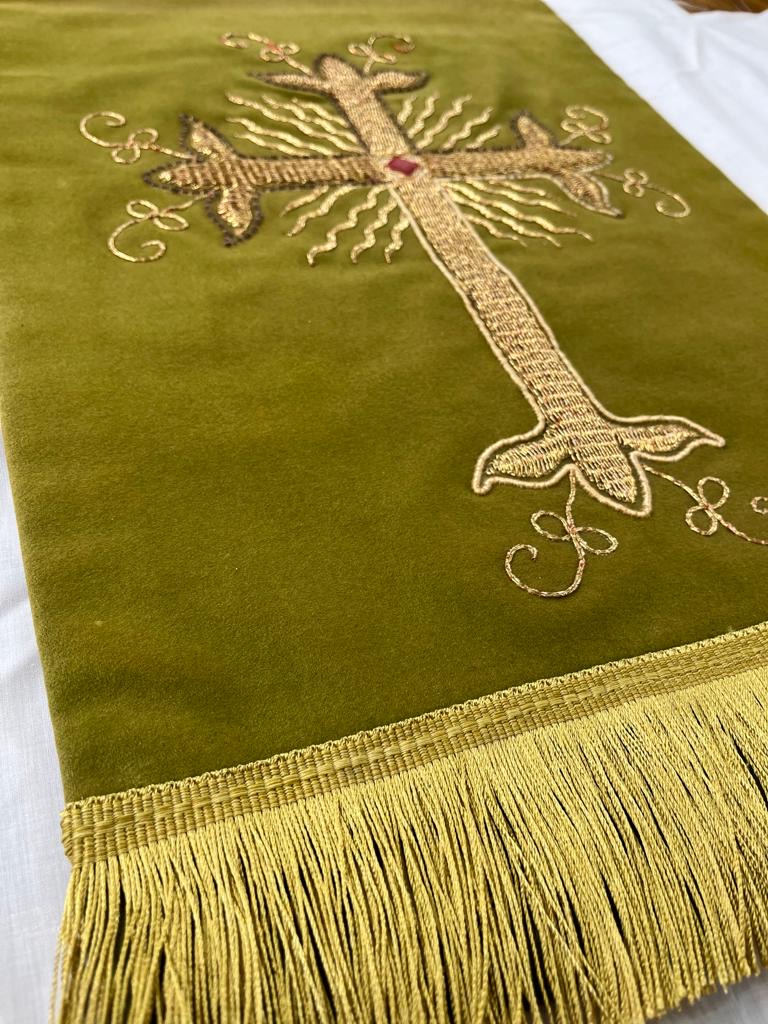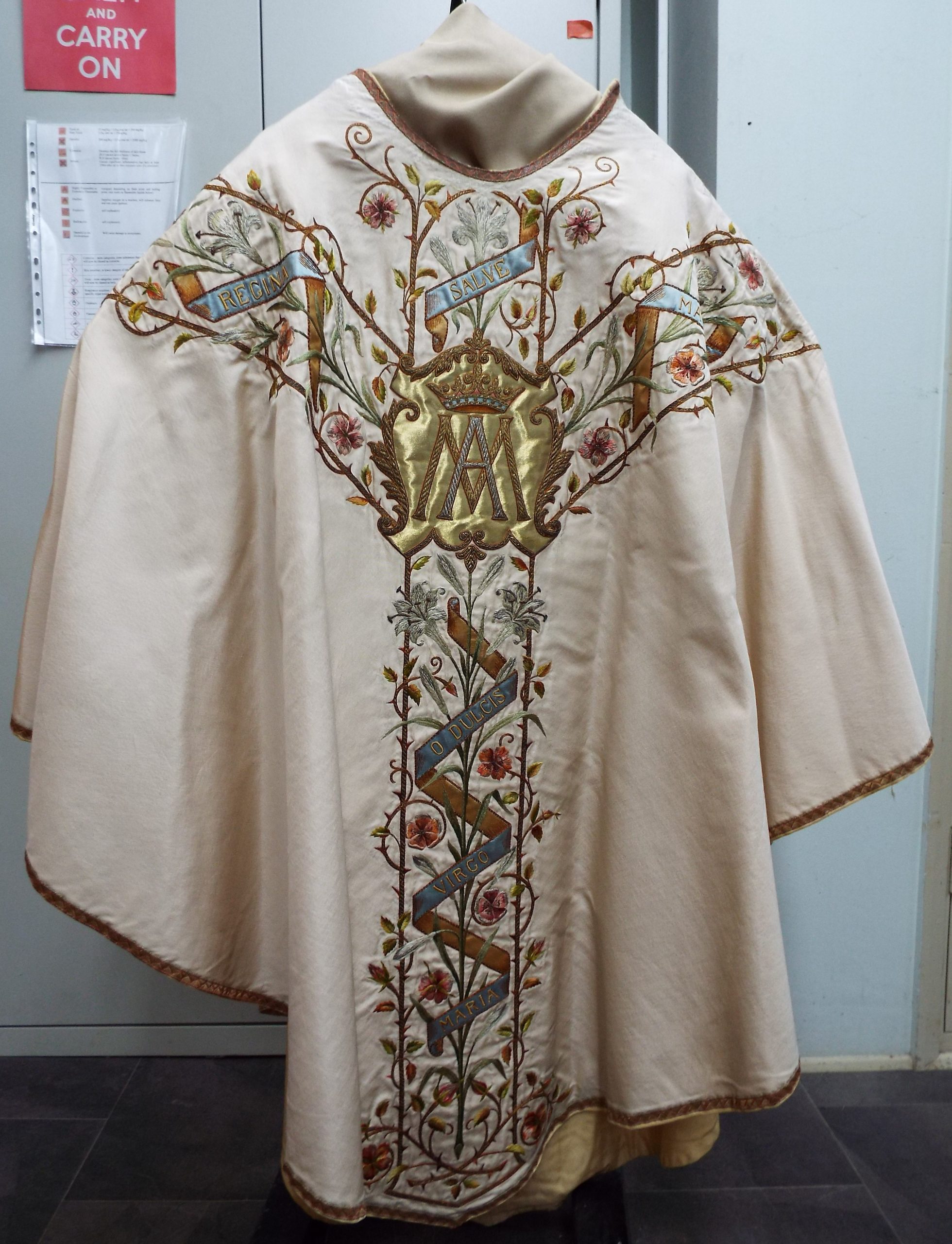 We offer services for all ecclesiastical textiles, including altar and lectern frontals, stoles, chasubles, copes, kneelers, banners and more.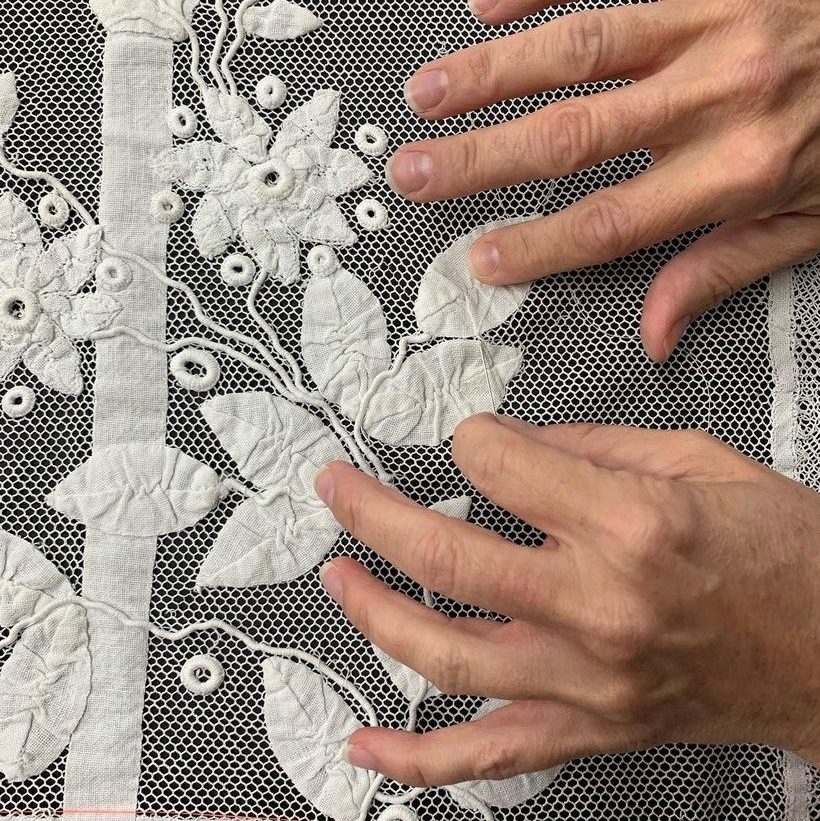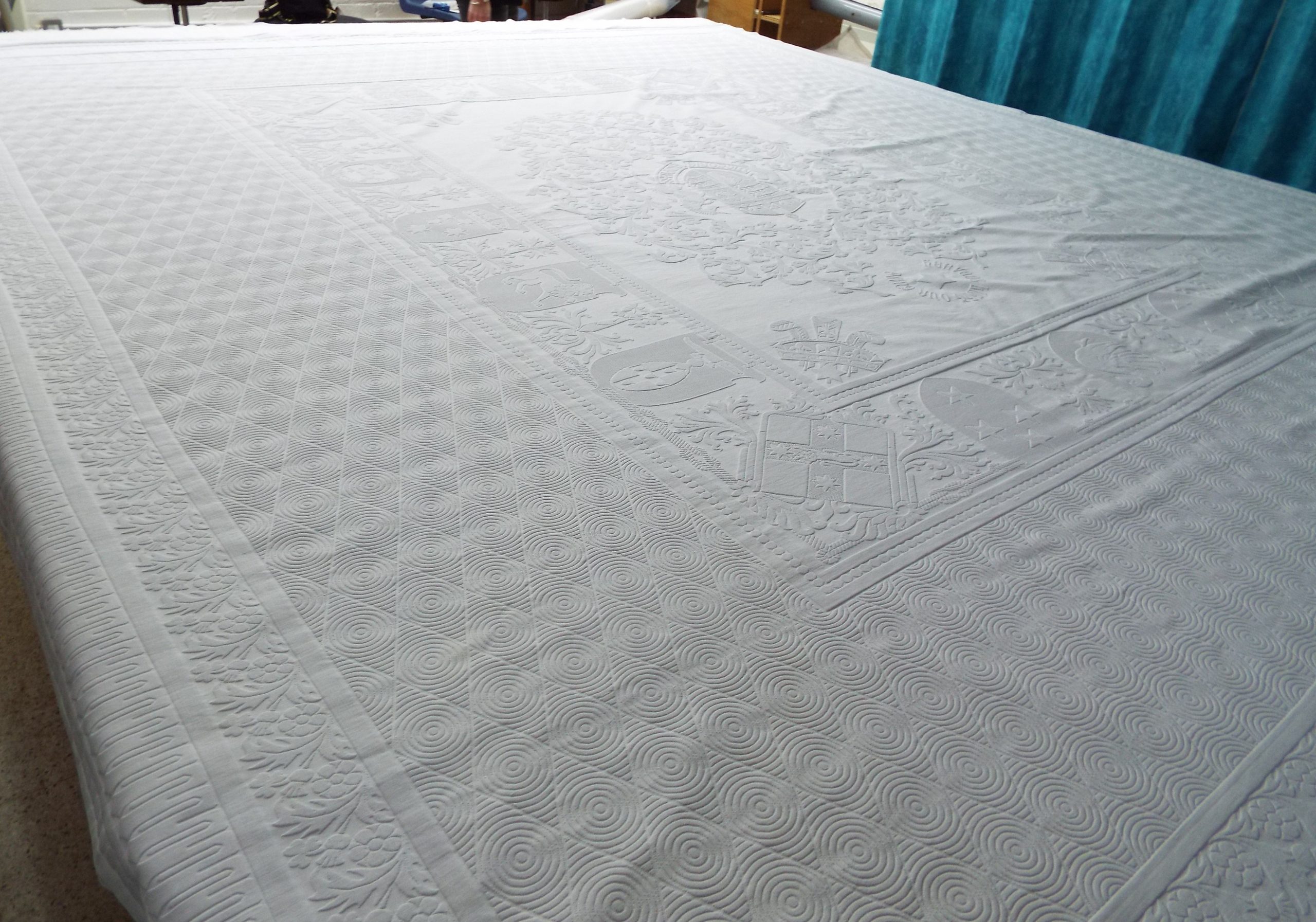 The Landi Company offers conservation for lace and whitework, and our services can include washing where appopriate.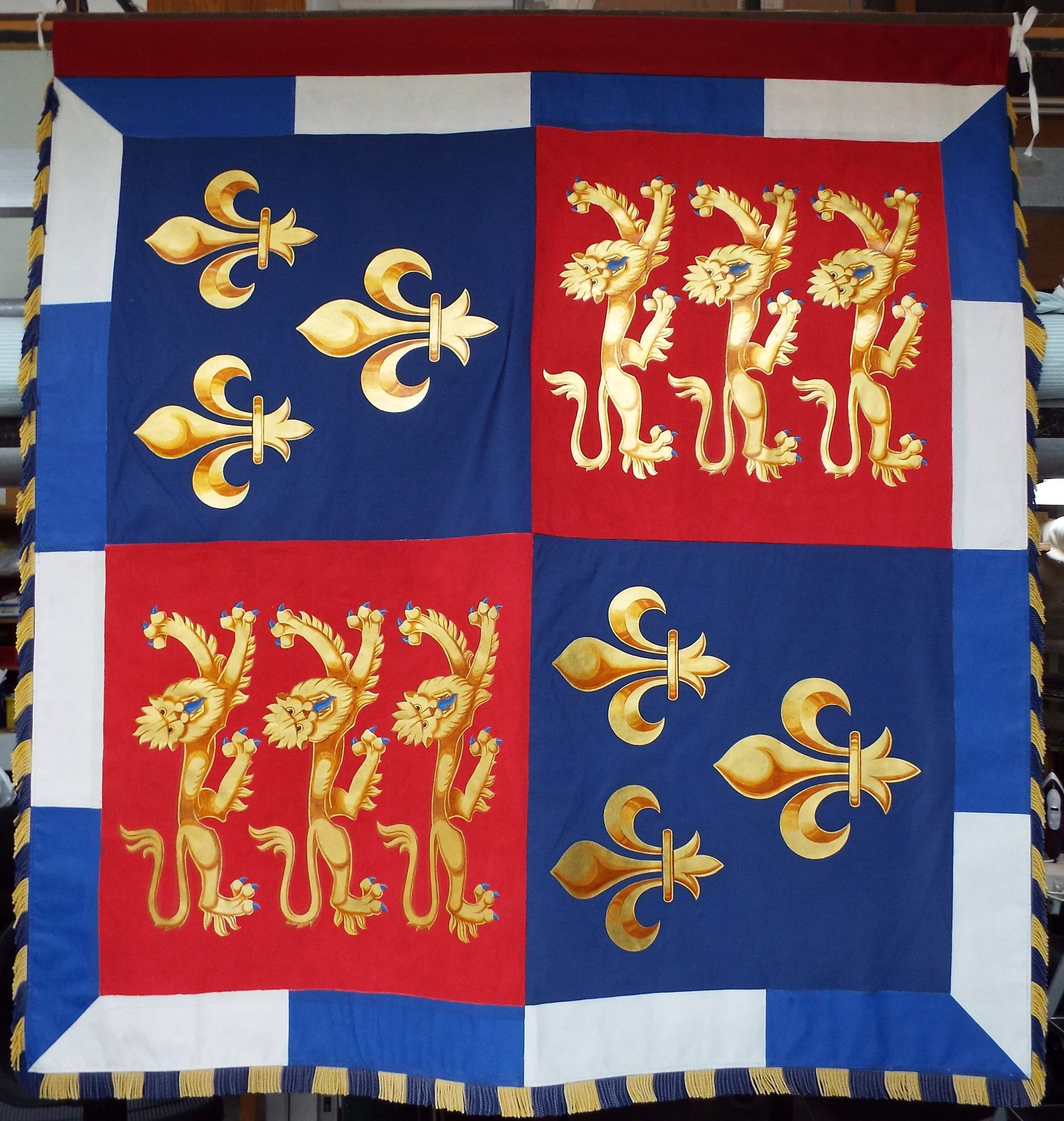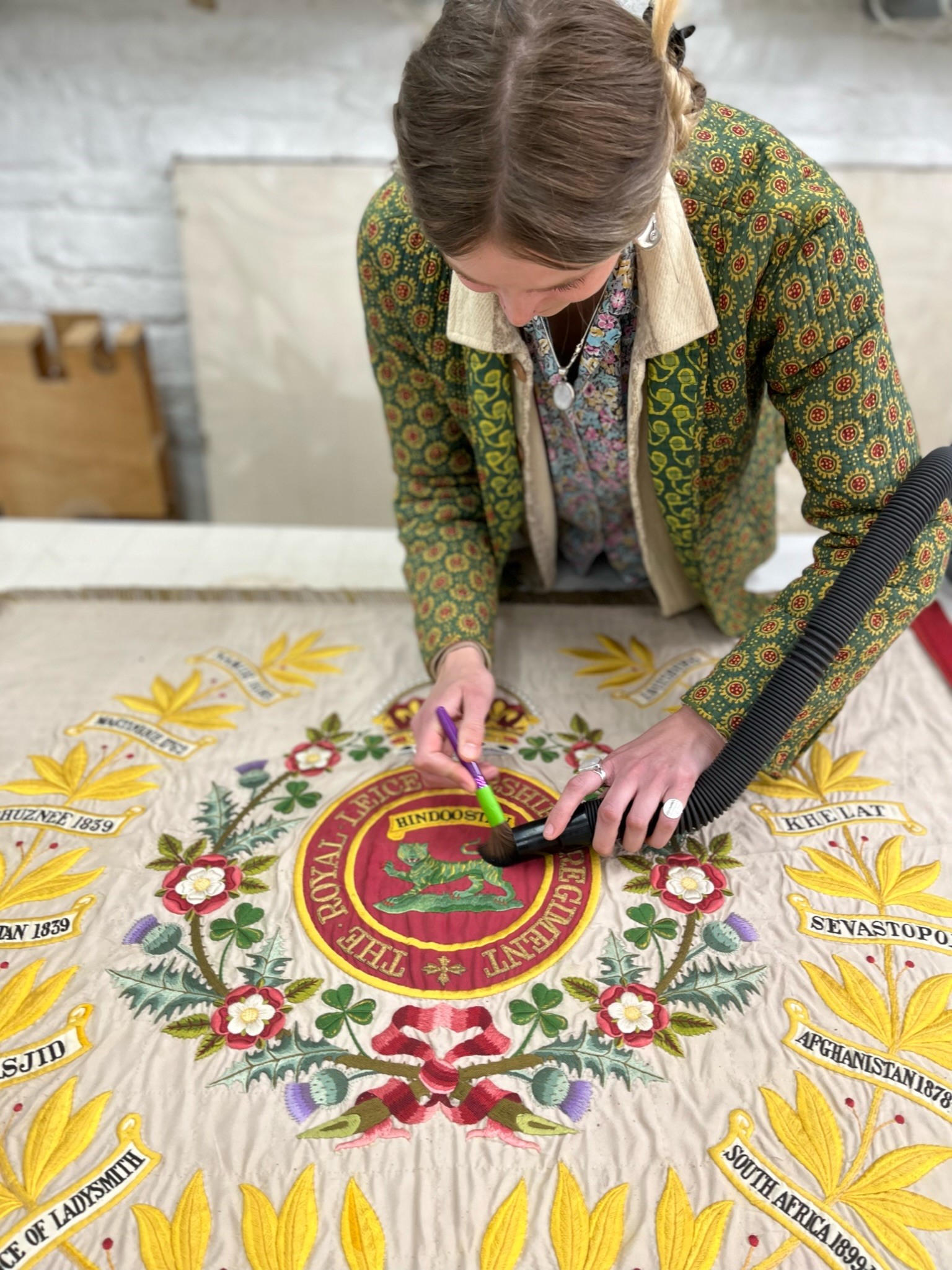 We provide services for both painted and embroidered banners, and have a full understanding of their significance. When providing conservation we follow the Church of England guidance of gradual deterioration over time.
Custom Mounts and Padded Boards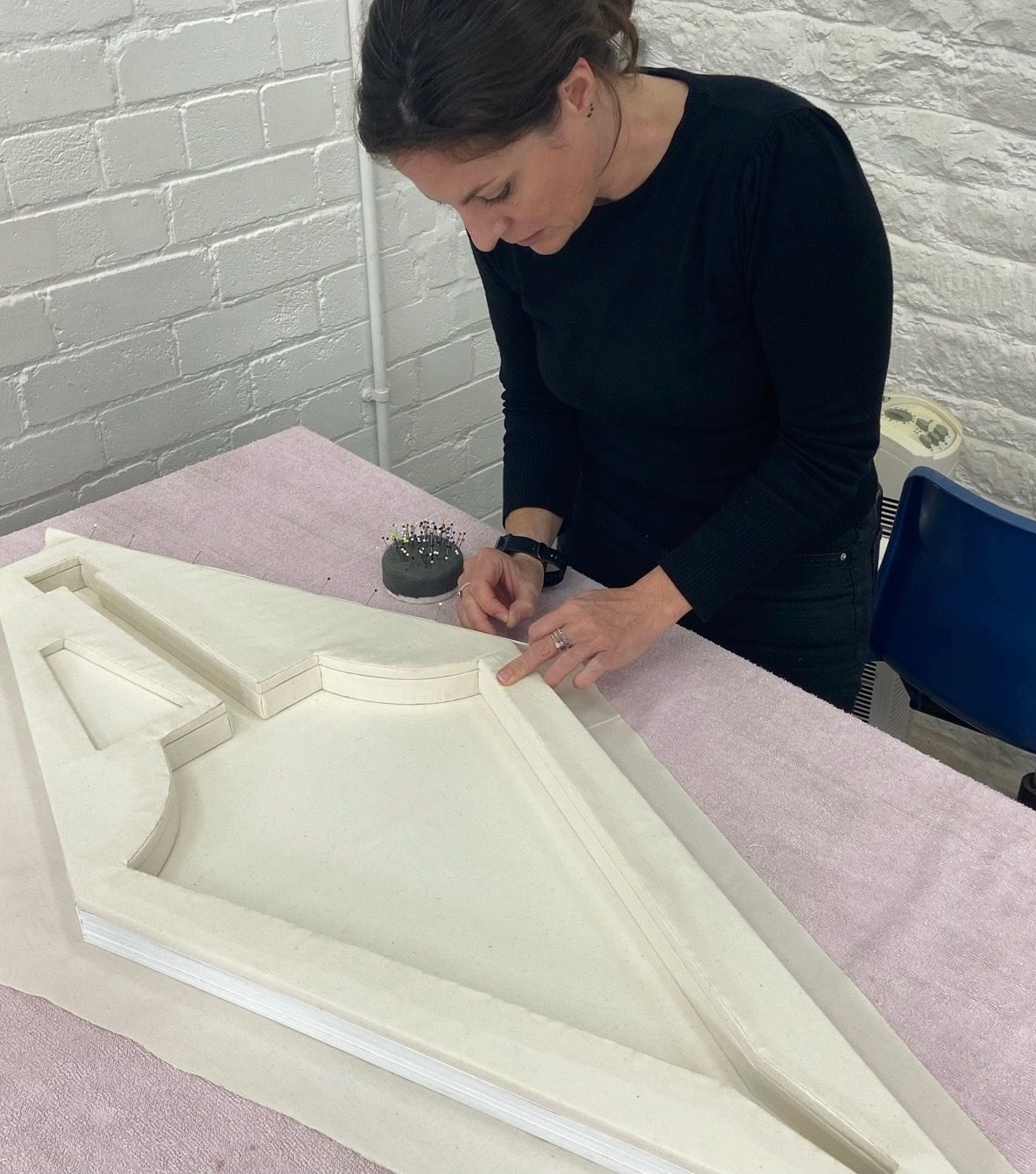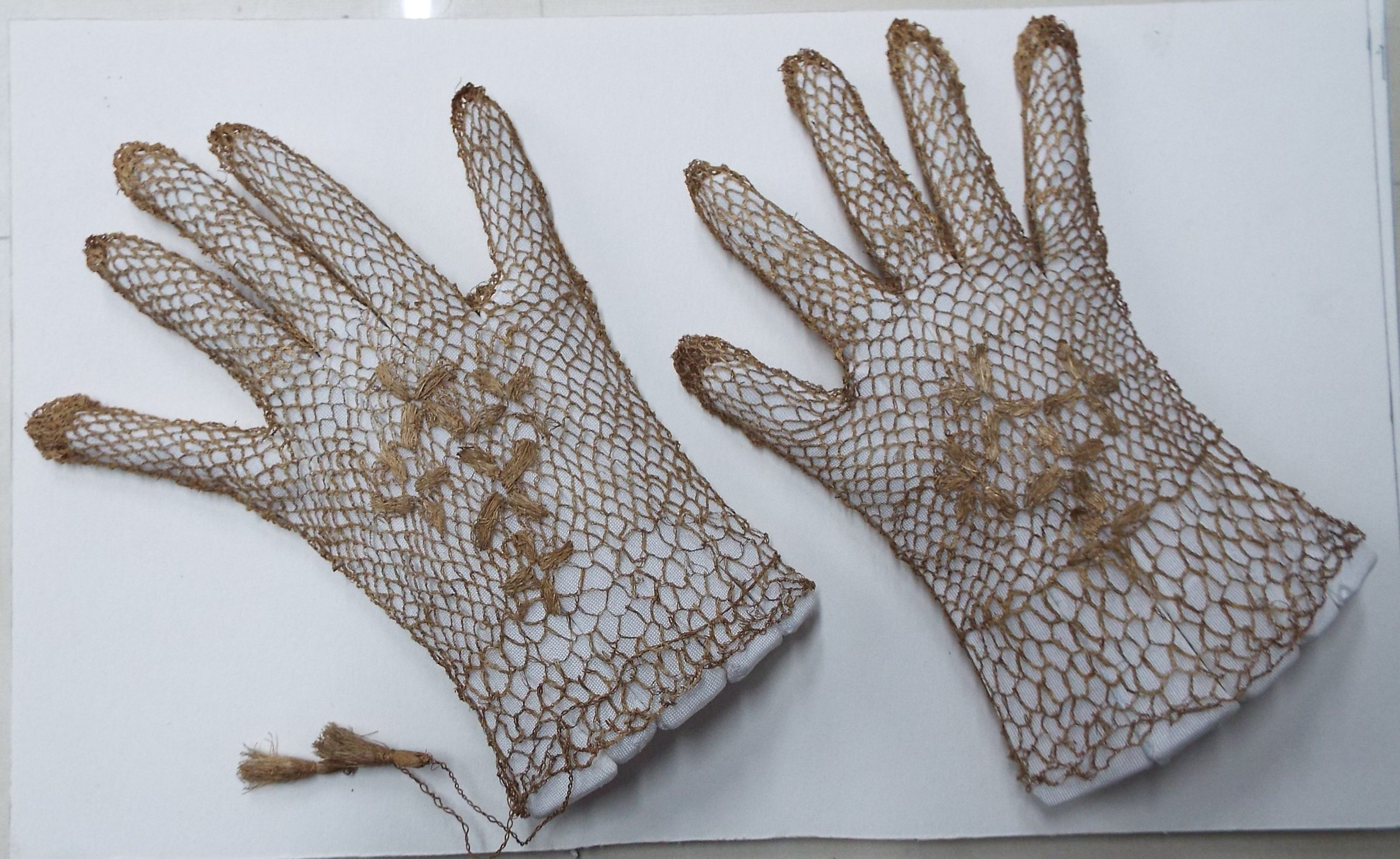 Custom mounting solutions, for both display and storage, are available upon request. We are happy to conduct site visits and work in-situ when required.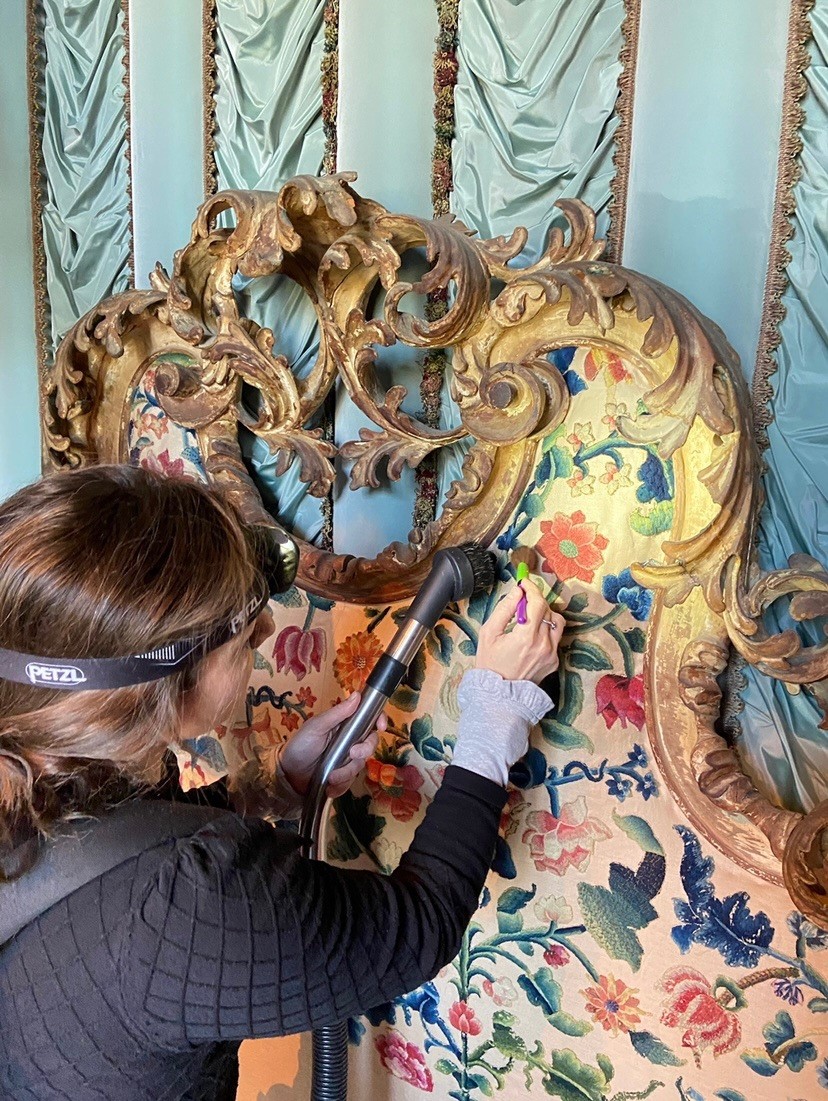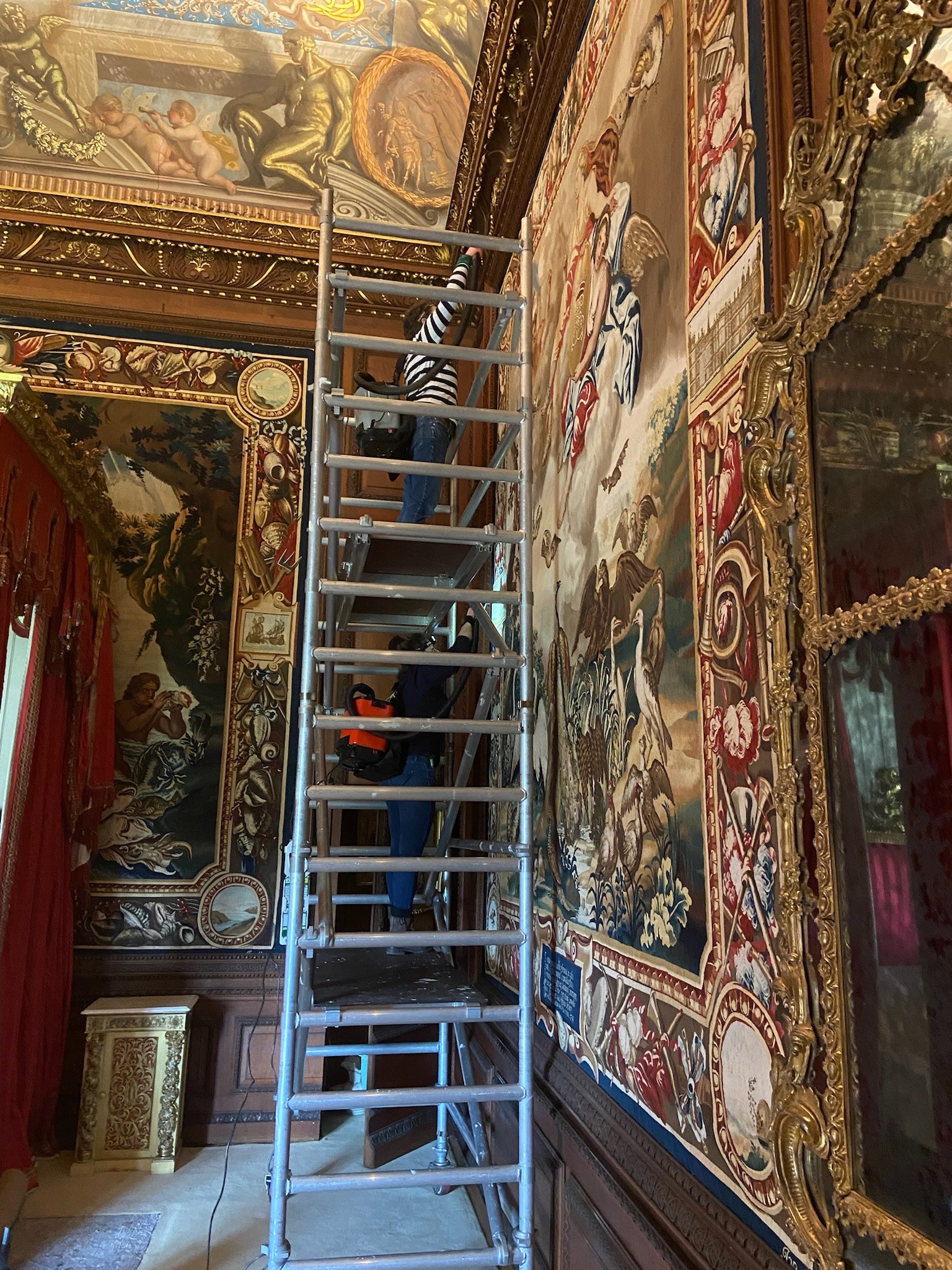 Bi-annually we provide housekeeping services for Burghley House, caring for their textile collection which includes five state beds and numerous tapestries. This is a service which we are able to provide for other stately homes.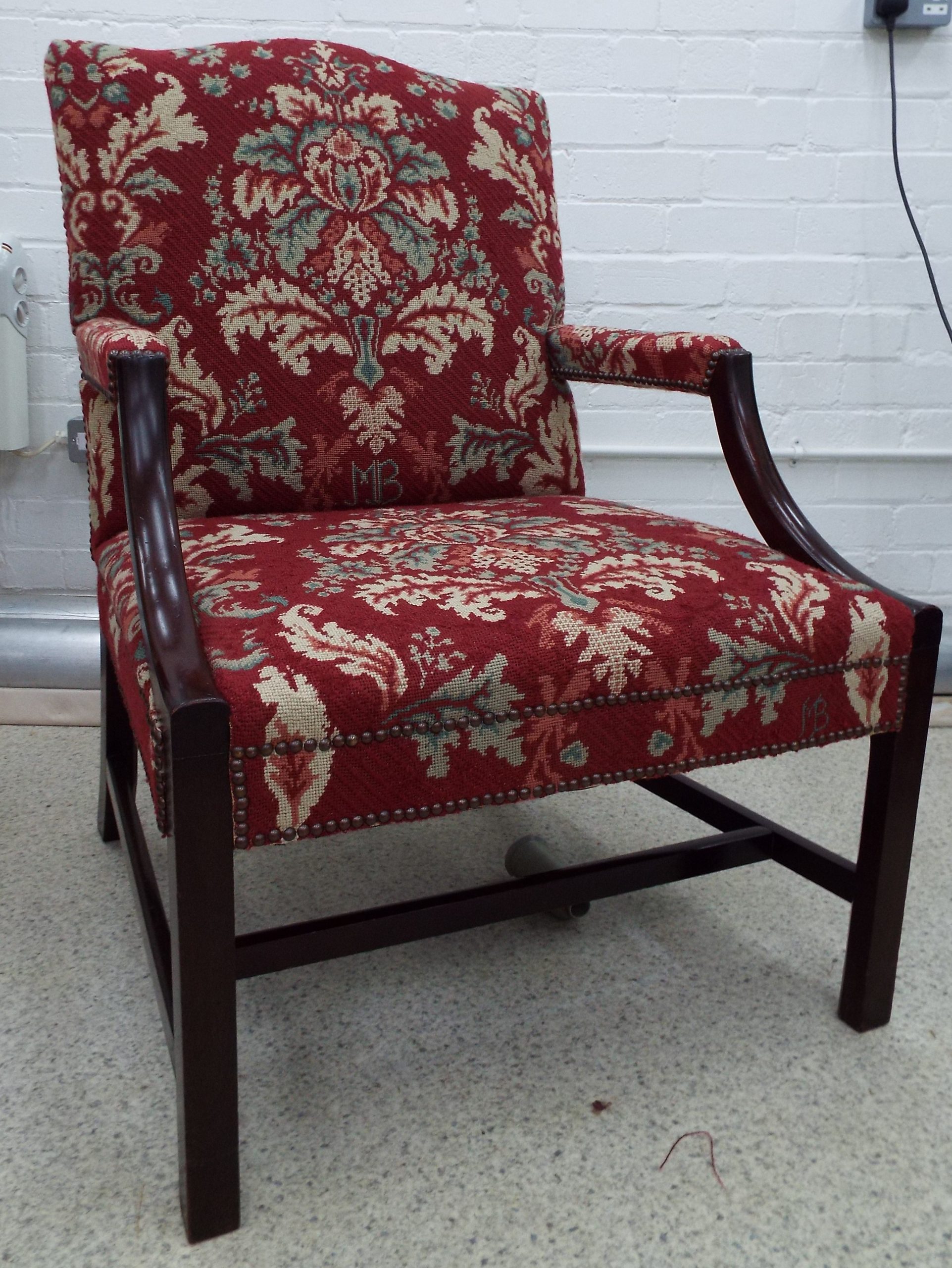 The Landi Company offers upholstery conservation services.